Now that we're one week into the premiere, what is your favorite episode from Season 13?
Mine is episode 1301.
Ah, I see what you're doing. You're making this thread ahead of time for us to come back to after the final episode airs in December. Smart idea.
Anyway, I would agree that 1301 is my favorite. Such a wacky character, that Santo! And Tom and Crow Servo, they make me chortle.
This is the dumbest bit and I mean that with the utmost respect. I legitimately laughed at this post. Thank you for that.
TIM?! Where did you come from?!?!
My favorite is the one where Trace and Frank make that unannounced surprise appearance…
Gamera vs Jiger
trust me, you'll laugh your asses off.
I believe I've mentioned that I have a time machine, right? Just so we're clear, I have a time machine.
I have one on order, but thanks to these supply chain issues it's stuck in a shipping container in 1753.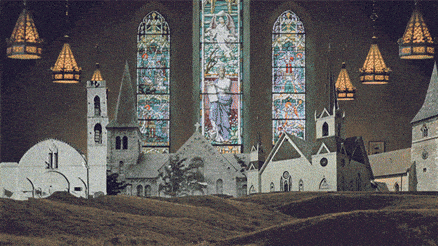 Just how long is this episode

"That's rather personal, isn't it?"
I hope 1302 is just a clip show of 1301 and Kevin Smith spends a whole day tweeting about how that was his idea.
A clip show the same length of the clipped show is just the show.
The Pyramids of Mars. That's my favourite episode of a tv series in its 13th season.